RECENT AND UPCOMING PERFORMANCES / WORK
In addition to all below, Drita is looking forward to a busy and inspiring summer season. She is in the midst of working on a short, with filmmaker Hannah Crane, that will wrap in mid April. She will later be partaking in the Barn Arts Residency, the Paradise Factory's Corkscrew Theatre Festival, and a three week run at The Tank. Drita is also eagerly awaiting the debut of "Master of the Apartment", pilot by Gil Zabarsky and Alex Malcolm Mills. More on all of these respective projects to come!
Wash Me Down

​directed by Tom Byrnes

"Wash Me Down" is an indie by filmmaker Tom Byrnes. It is an exploration of the false companionship and community developed withihn and from the technological age. Post-apocalyptic. In post- production.
​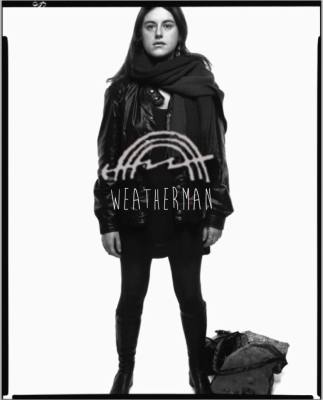 WEATHERMAN, book by Doug Wright, music and lyrics by David Clement

​directed by Christopher Ashley (Presented at the La Jolla Playhouse)

Drita had the pleasure of working on this piece with absolutely brilliant minds. Her character was based off of Bernardine Dohrn. This musical follows the rapid radicalization of the Weathermen and the eventual (some would say, inevitable) choice to go underground. At a time in which the country is so divided, polarized, this piece deeply resonated. What is political action? Fight fire with fire? When one ceases to be the solution does one subsequently become the problem? 

CLOSED

Sept 1st

--> INVITED BACK March 2018 for a second round of workshop residency, CLOSED March 22nd.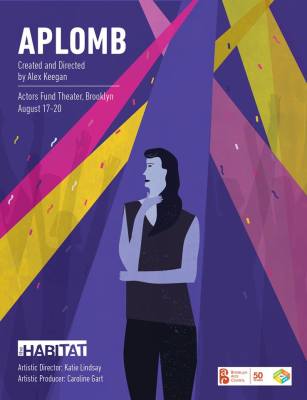 APLOMB, ensemble devised

created and directed by Alex Keegan
For a little over two years Drita has been involved in the devising of an improvisation based, director-actor driven piece. APLOMB is unique in that the entirety of the ensemble contributed to the writing of the script. The director, dramaturge, and cast, are interested in exploring mental illness and the ways in which it is portrayed in theatre. The story follows a young woman with undiagnosed generalized anxiety, who must come to terms with her disorder through a newfound, romantic relationship. The story alternates between scenes in therapy, of memory, and of stylized movement. The play attempts to dismantle stigmas as well as provide the audience with a vocabulary for mental illness and various methods of treatment. In utilizing an all female cast, this exciting, new piece of queer theatre is acutely aware of combating female archetypes. These characters breathe new life into the portrayal of the fully dimensional woman. 
The Habitat has been instrumental in our development and production process, so special thanks! The piece was also selected for the New York Theatre Workshop's Adelphi Residency this past June, which was an incredible opportunity to edit and subsequently polish up the final stages of writing. Much gratitude! 
CLOSED  
ACTORS FUND THEATER

Tickets available here: https://www.artful.ly/store/events/12518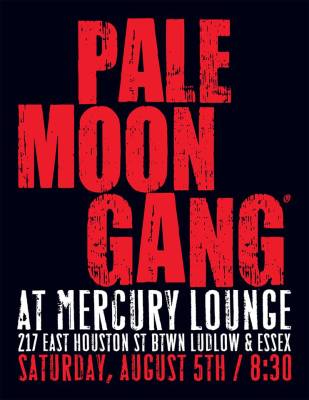 Drita will be singing at the Mercury Lounge with the Pale Moon Gang on Saturday, August 5th-- 8:30PM.

http://www.ticketfly.com/purchase/event/1508554?utm_source=fbTfly&utm_medium=ampOfficialEvent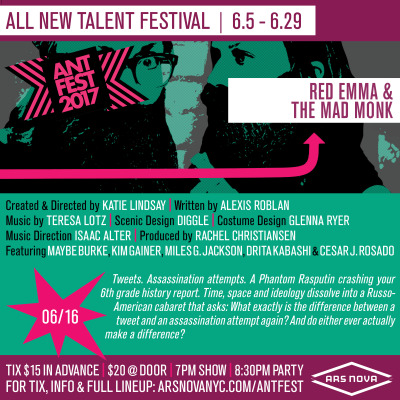 RED EMMA & THE MONK, by Alexis Roblan directed by Katie Lindsay 

(presented as part of Ars Nova's ANT FEST 2017)
What even constitutes "political action?" Does a Facebook post count?
What's the continuum between a Tweet and an assassination attempt, and
CAN ANY OF THESE ACTIONS EVEN MAKE A DIFFERENCE?

CLOSED on Friday, June 16th at 7pm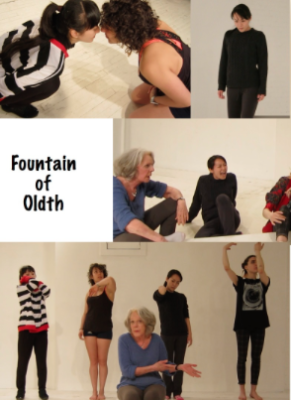 FOUNTAIN OF OLDTH, ensemble devised

directed by Elena Taurke, in collaboration with Deby Xiadani

This piece offers an alternative exchange between older and younger women.  Instead of blaming each other, or fading away, or carving ourselves up, we tell the truth about how the culture undermines our collaboration.  We improvise with words, sounds, and movement to discover a fresh way to co-exist, to lift each other up, to find satisfaction.
Tickets:    
https://villagezendo.org/events/fountain-of-oldth-performance/
CLOSED June 2nd @ 7 PM at the Village Zendo 

Drita will be singing in Joe Hurley's All-Star Irish Rock Revue Saturday, March 11th at the Highline Ballroom. Come listen to her rendition of Thin Lizzy's "Cowboy Song" (and the rest of the great line-up). 

For tickets: http://www.ticketweb.com/fb/7097385/highline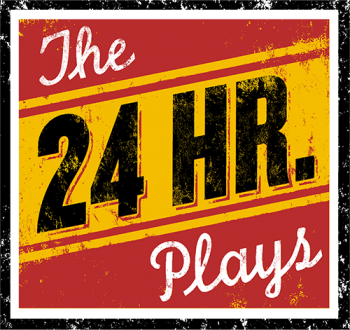 THE 24 HOUR PLAYS THEATRE FESTIVAL

~More details to come! Actors and directors chosen for the festival are kept in the dark about projects and casting until they are thrown into the work for a 24 hour creative process. The goal is to collaborate and present a theatre piece in a condensed amount of time. Drita is honored to be partaking in such a prestigious festival.~

Closed August 8th, 8PM at The New School of Drama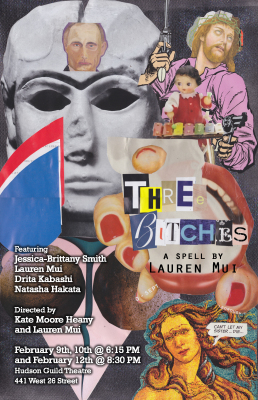 T

HREE BITCHES, by Lauren Mui
directed by Kate Moore Heany, in collaboration with Lauren Mui
(presented as part of the Winterfest Festival at the Hudson Guild Theatre)
This unique piece of theatre was spawned in the wake of a devastating election. The piece is a call to arms for the great challenges and work ahead. Three w(b)itches visit Maata (Earth) to reignite feminine energy— what they believe to be our saving grace. Through ambient soundscapes and expressive movement, the w(b)itches embody the poetic language and bring it to life. 

FEBRUARY 9TH AND 10TH @ 6:15 PM
CLOSED FEBRUARY 12TH @ 8:30 PM

Poster design by yours truly <3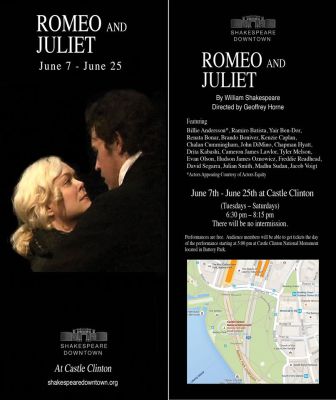 SHAKESPEARE'S ROMEO AND JULIET

directed by Geoffrey Horne
(Presented as part of Shakespeare Downtown- "The Other Shakespeare in the Other Park")

Free outdoor performances look to preserve public interest in, and accessibility to, classical theatre. Drita will be playing the nurse-- it'll be a riot. Tickets can be reserved through the link below, performances will run from June 7- 25th, Tuesdays- Saturdays. Come watch the balcony scene take place on an actual balcony at Castle Clinton under the stars. 

http://shakespearedowntown.org/index.html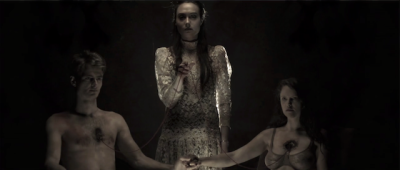 FISHHOOK & EYE, by Chloe Aktas 

written by Chloe Aktas in collaboration with Lyndsey Bourne and Drita Kabashi, directed by Chloe Aktas

(Best in Show Fusion Film Festival 2015)

The short film in its entirety can be found under the "Acting" page. No formal writing needs be done, this piece speaks for itself. If you're looking for some insight- Vice just blogged about it. The reviews are in, check it out:
http://thecreatorsproject.vice.com/blog/romantic-short-film-fish-hook-and-eye
A DYING BREED, by Ian F. Stewart
written by Ian F. Stewart, directed by Alex Keegan
(Presented as part of the Judson Memorial Church's Magic Time series)
Drita will be playing a drunk, Russian doctor-- who would've thought? (Everybody). Drita is excited to work on A DYING BREED for many reasons. The team working on the show is talented, diverse, opinionated. For Drita, this play is about the resilience of the human spirit, the innate desire to keep fighting. The show is set in a dystopian society in which a new generation of children are bred like livestock, women reduced to the status of "vessel". This new, "fascist" (for lack of a better term) regime forces those subjugated to cultivate love and hope in creative, powerful ways. The director is interested in addressing the, "systemic oppression of marginalized identities in our local and global communities". 
 Closed March 30th at Judson Memorial Church at 7:30 pm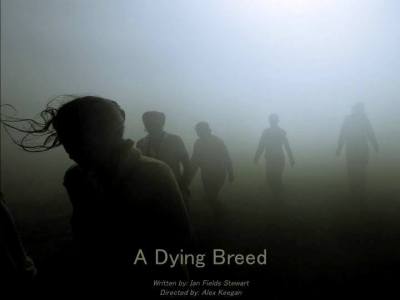 LUBDUB, by Drita Kabashi, Jono Bergmann, Yonatan Weinstein

​story by Drita Kabashi, Jono Bergmann, Yonatan Weinstein, directed by Yonatan Weinsten

(independent short film/ passion project) 

We live in a society, particularly generation, in which we are raised to believe the world owes us something. This results in a vacillation between a false sense of self importance and crippling self doubt. This anxiety is taxing, especially in matters of love as it warps self perception, the perception of the other, and subsequently poisons communication. Will these two resign themselves to a cycle, or will one call it quits? Are those the only options they have?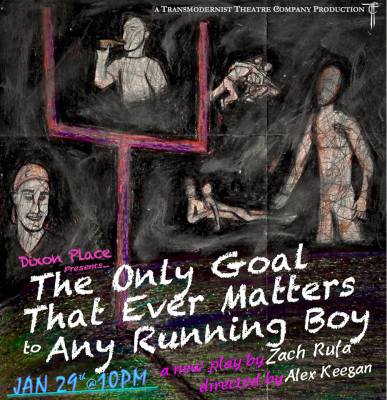 THE ONLY GOAL THAT MATTERS TO ANY RUNNING BOY, by Zach Rufa
written by Zach Rufa, directed by Alex Keegan
(Prensented at Dixon Place; debut of Transmodernist Theatre Company)
Drita just closed this ensemble piece and would like to thank Dixon Place, Zach, Alex, and the cast! The show follows the story of a friend group on the brink of adulthood. All are leaving their small community, save one, to attend college. The show poignantly lives in the liminal space between having eyes to the future, yet preserving the past. What does that mean for the one who isn't leaving at all?
Closed January 29th at Dixon Place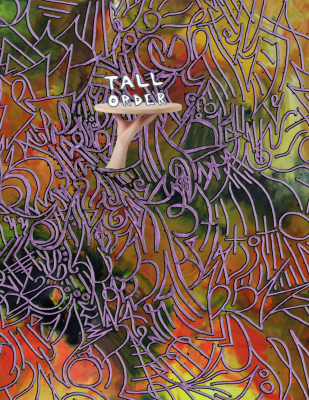 Tall Order
Writers: Drita Kabashi, Lim Mui, Jessica-Brittany Smith
Due to our impossibly busy schedules (for which we feel blessed, don't get us wrong), the writing of our web series "Tall Order" was postponed. However, we have recently recommitted to our piece with a fresh outlook and new ideas. We are back in the writing room!
Cover design by Ernest Kabashi.
Some quick press: http://newyork.methodactingstrasberg.com/alumni-news/recent-alumni-creating-work/